Eid holidays were around.. It was the best time, we, friends could think of planning a day out together.. Far away from home...
We thought about various places.. like the beaches (Nah! Too boring.. Not much to do there!), theme parks (Entry fee was too expensive during Eid), towers and even this remote Island that has a lot of ancient archeological stuff...
But, we finally settled down for Al-Kout Mall, which I feel, is one of the best malls in the country. Not many know of this beautiful place. Few residents of the area and foreigners do flock to this mall just to beat the summer heat.
The mall has a variety of departmental stores, cinema, famous chains of restaurants and a beach nearby.
Planning a trip to the mall was not quite easy.. All my friends - Suzan, Nilo,
DA
and Mona came over to my place first. And from there we took a rented van to the mall.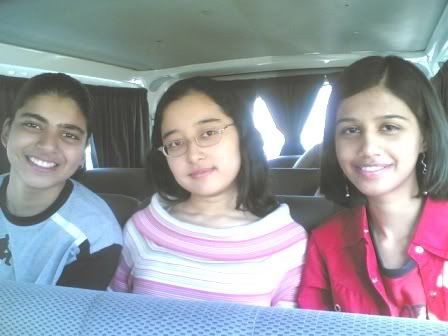 [In the van. L to R : Suzan, Nilo and DA]
It took us nearly 45 minutes ( sans traffic jams ) to reach Al-Kout. When we were finally there, we are like small kids..curious to explore new places and stuff! LOL!
Without wasting any time, we decided to watch a movie first. But which one?? We had a nice look at the movie listings and were confused.
Open Season
or
Snakes on a Plane
?
Since all of us have reached 18, with only DA being the odd one out (She is still 17!!) - we decided to watch S.O.A.P!!!! Why choose a kiddo movie like Open Season?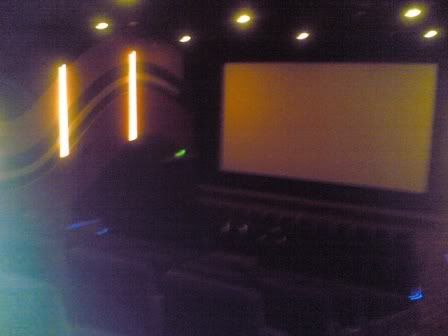 [Inside the theatre. The movie has not started yet.]
The movie was really nice.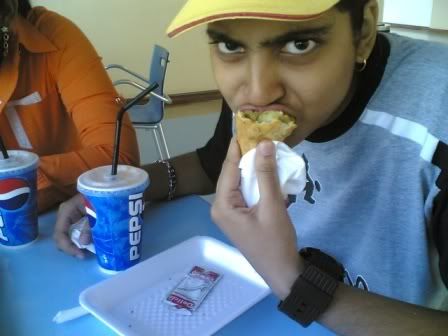 [Suzan having 'snakes'.. aah.. I mean SNACKS!]
After the snacks, we went about roaming around the whole mall.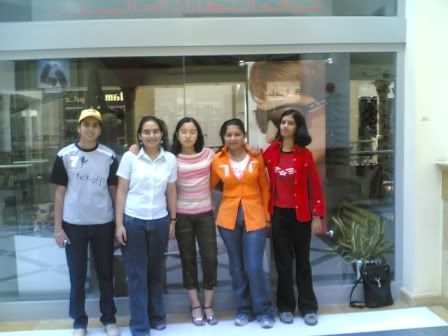 [L to R : Suzana, Me, Nilo, Mona, DA]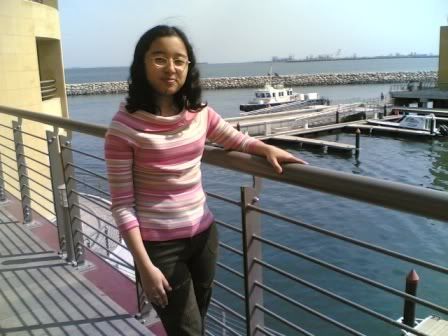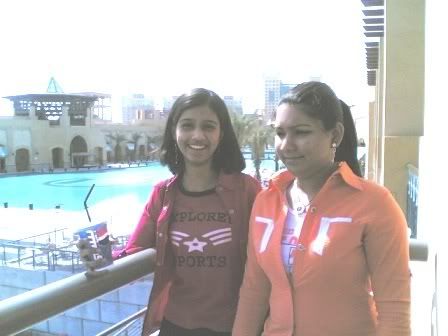 Then came the best part.. LUNCH TIME!!! I'd to literally tell my friends not to pounce on those poor little pizzas as I wanted to take pictures before we could eat them.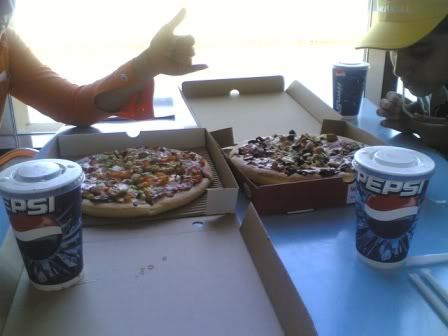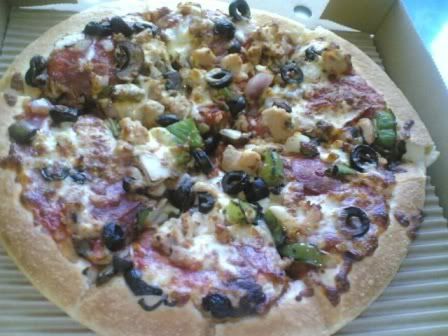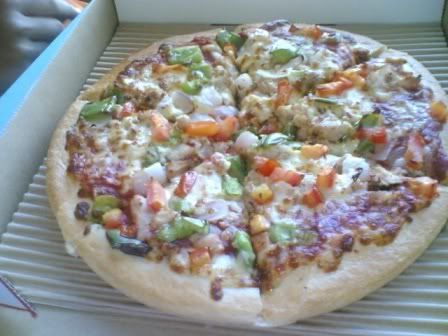 By the time we finished eating, we were KHALAAASS!! I ate too much that my stomach began aching. So we went for a walk to the beach.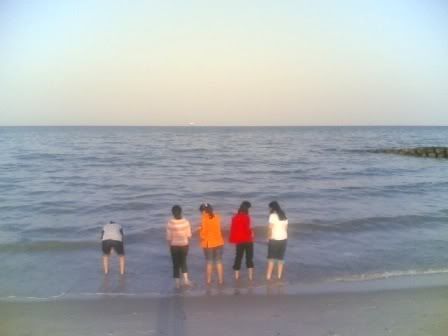 [Finding sea shells. L to R :Suzan, Nilo, Mona, DA, Me]
We had fun the whole day and returned back at 6:45pm.
Here are some more photos that you can have a look at ..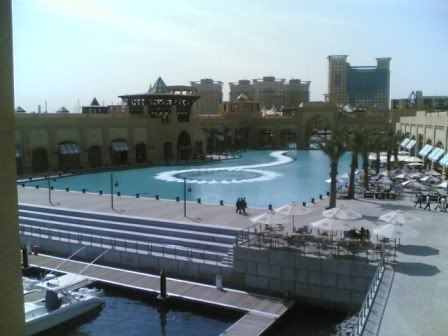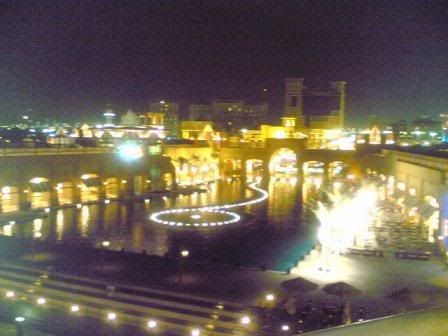 [Left : Al Kout Mall during the day Notice the fountain in the middle. RIGHT : Al-Kout Mall during the night]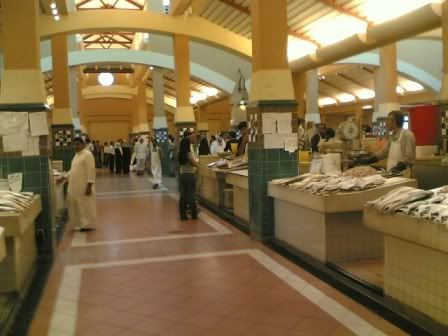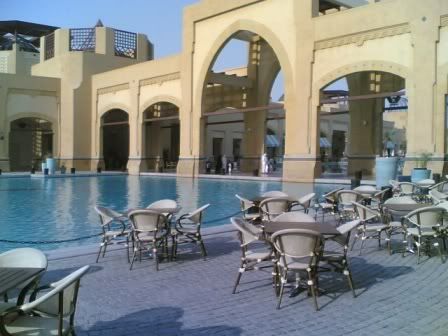 [Left : A palace.. No dumbo! It's a fish market within the mall - no smell, no dirty wastes and fully air-conditioned. RIGHT: Inside the mall.]